About The Majestic Downtown Los Angeles Weddings
"At a combined 26,500 square feet and designed to be fully customizable, The Majestic Downtown is where people come to make their event dreams a reality. Whether it is a winter wonderland, the roaring twenties, or a rustic chateau, our venue is the perfect canvas for your masterpiece.
The magic is in the history of the arched windows, in the curve of the marble pillars, in the intricacy of the hand-painted ceiling. We are the venue for the couples who notice the details and want something utterly timeless and one-of-a-kind.
We recognize that everyone has different visions of their big day, which is why we are one of the few venues that do not require you to use our vendors. While we have an excellent in house bar and caterer, their services are an option, not a requirement. Even the crystals that cascade from the chandeliers are removable, so that we may transition from rustic to glamorous in the span of a couple of hours. The complete freedom to make your vision a reality is what makes us unique."
Couple Session at The Majestic Downtown Los Angeles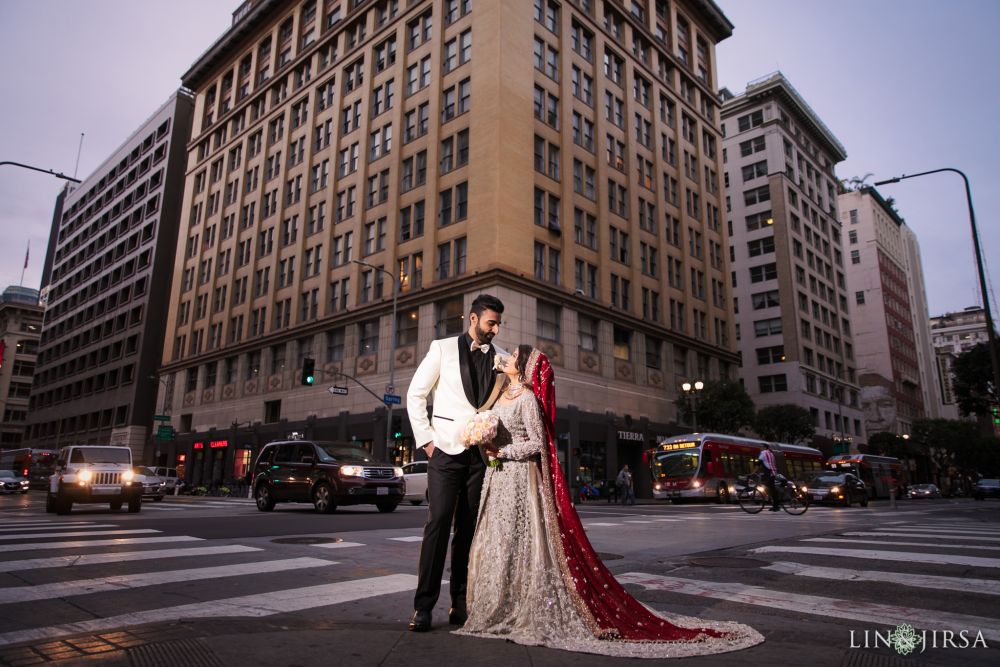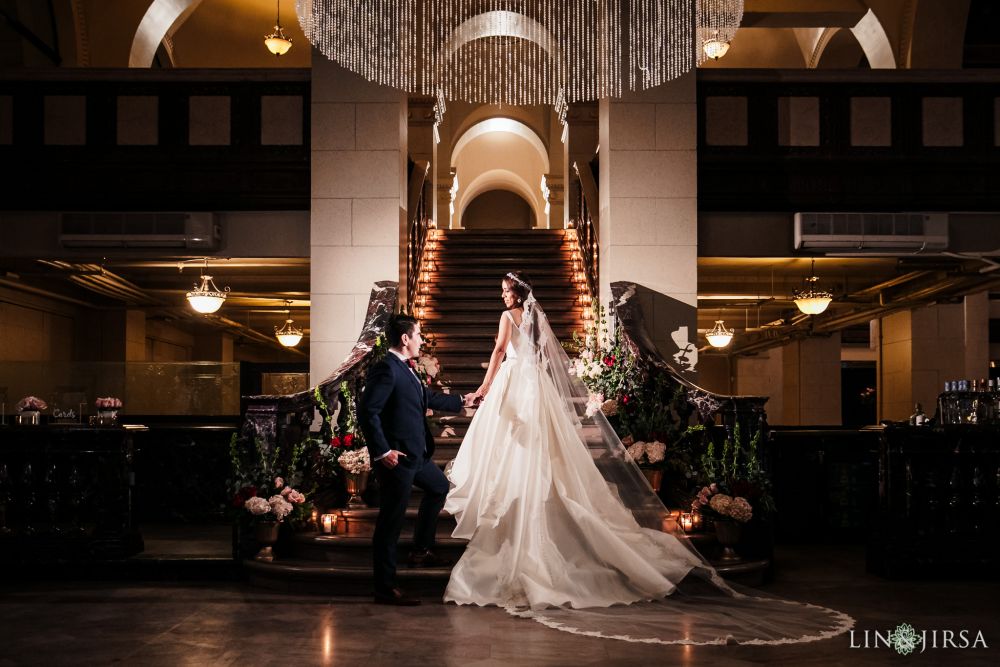 Wedding Reception at The Majestic Downtown Los Angeles 
What We Love About The Majestic Downtown Los Angeles Weddings
The Majestic Downtown is the perfect backdrop for any wedding event. The beautiful vaulted ceilings and glorious architecture create such beautiful photo opportunities. The timeless ambiance of the venue takes you back to any era you desire. Not to mention, The Majestic Downtown has the best venue team who are a dream to work with. They are attentive to every question and need and carry out the most beautiful of Weddings intricately and flawlessly. We recommend this venue for a classic backdrop for your wedding photo memories that you'll want to relive over and over again for years to come!