About Noor Pasadena
Centrally located near Burbank, Glendale, North Hollywood, and Los Angeles is Noor Event Center, the premier venue for a Pasadena wedding. Noor offers some beautiful, convenient spaces for both a ceremony and a reception. The outdoor Noor Terrace is a unique and elegant space–a circular terrace enclosed by curved walls topped with substantial wooden pergola-like features, with a star-shaped mosaic-tiled fountain at the center. You may choose from two exquisite ballrooms when you move indoors for your reception. If you're looking for stunning architecture, sunny skies, and a seamlessly crafted wedding day, Noor Events Center is the place for you. 
Noor Pasadena Wedding Ceremonies
There's no place like the Noor Terrace for a stunning wedding ceremony. The enclosed circular terrace with its grand architectural ceiling and views of charming Old Pasadena beyond is an unforgettable space to say your vows. Though fantastic ballrooms are also available, you may even choose to host your reception on the terrace, and you and your guests will dance around the fountain under strings of twinkling lights and views of the stars beyond. 

Wedding Receptions at Noor Pasadena
In addition to the Noor Terrace, there are two dining halls available for an opulent wedding reception. Both ballrooms have stunning foyers. The Sofia Ballroom has a 1920's-style foyer with soaring ceilings and grand chandeliers. As you continue into the Sofia ballroom itself, you'll be dazzled by the Art Nouveau elements of this ballroom, as well as the adjoining balcony with birds-eye views of the city and mountains. The Ella Foyer and its adjoining Ballroom are designed in and Art Deco style, with Venetian plaster walls, a black leather wraparound banquette, and delicate tinkling "ghost" chandeliers. Whichever space you choose to dine, toast, and dance the night away, you and your guests will be letting down your hair in Old Hollywood style.
Pasadena City Hall Wedding Photos
Pasadena City Hall is the perfect place for pre-wedding photos! The architecture of this location is timeless and elegant. It's an iconic example of the City Beautiful movement of the 1920s in the LA area. The grandeur of the red-roofed central dome, the buttery-yellow plaster of the walls, and the glorious pops of green of the manicured grounds all serve as a sumptuous backdrop to romantic photos.
We at Lin and Jirsa Wedding Photography would be honored to capture each moment and emotion of your day, big and small, posed and candid. We tell love stories through photographs and videos, and we craft photo heirlooms that you'll treasure for a lifetime. Click here to learn why couples love to choose one company to provide for both their photography and videography needs.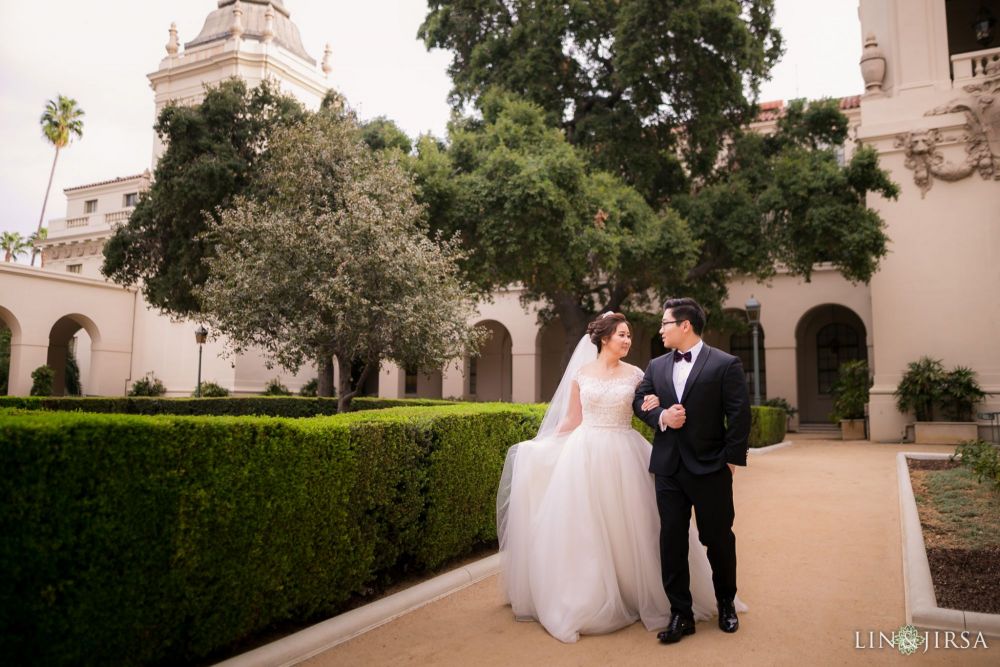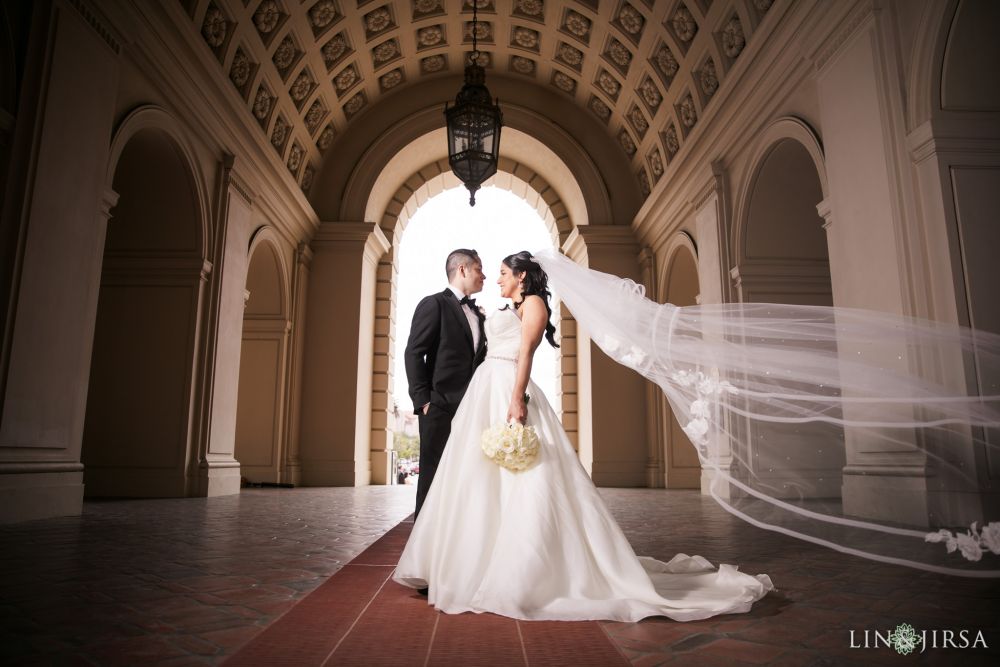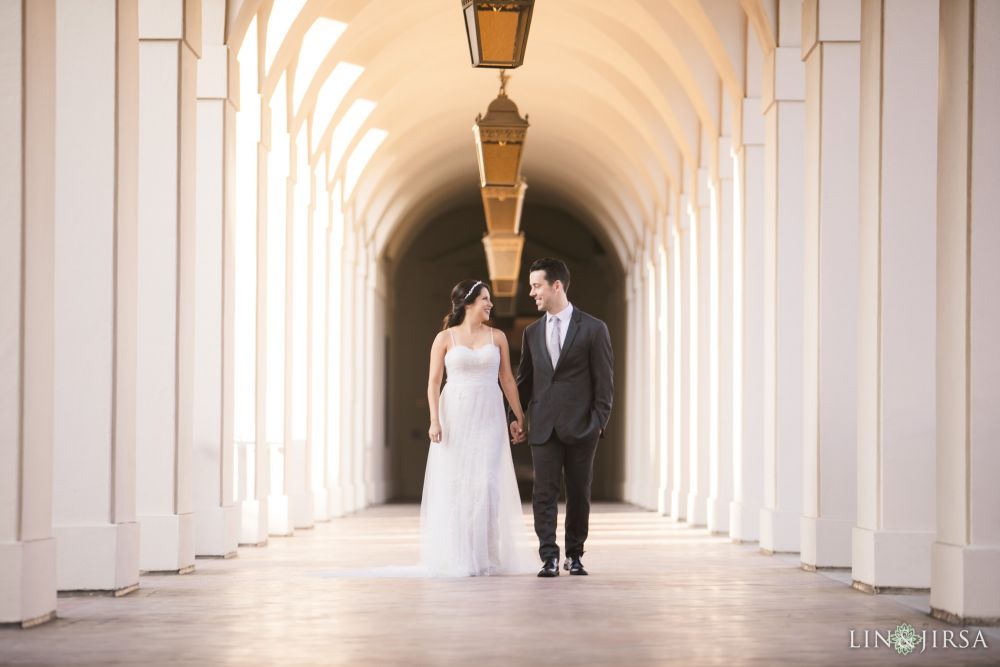 FAQ about Noor Pasadena
Which caterer can we choose for our wedding?
Noor Events Center requests that you use their excellent in-house caterer, who will work with you to create the menu of your dreams.
Until what hour can we host our reception?
This venue requires all amplified music to end by 4 AM, one of the latest times at any venue around.
Does this venue have a bride's and groom's dressing area?
Yes, both a bride's and groom's dressing room are available to you and your respective wedding parties.
Noor Pasadena is located at  300 E Colorado Blvd Suite 200, Pasadena, CA 91101.