Long Beach Convention Center Weddings
The Long Beach Convention Center is the best of both worlds–a designated event center with over 400,000 square feet of space to host festivities of every type that sits right on the the waterfront of the Pacific Ocean. It's urban life meets beachy paradise. If you're looking for a chic, elegant, or funky wedding, this venue is the perfect blank canvas to give your wedding your own personal touch.
The Convention Center is made up of three separate buildings: the Long Beach Arena, the Long Beach Performing Arts Center, and the Convention Center itself. Each building welcomes world-class entertainment, from sporting events to performances by notable celebrities. And each of the three buildings also contains one or more ballrooms or other creative spaces in which to host a grand wedding ceremony or reception.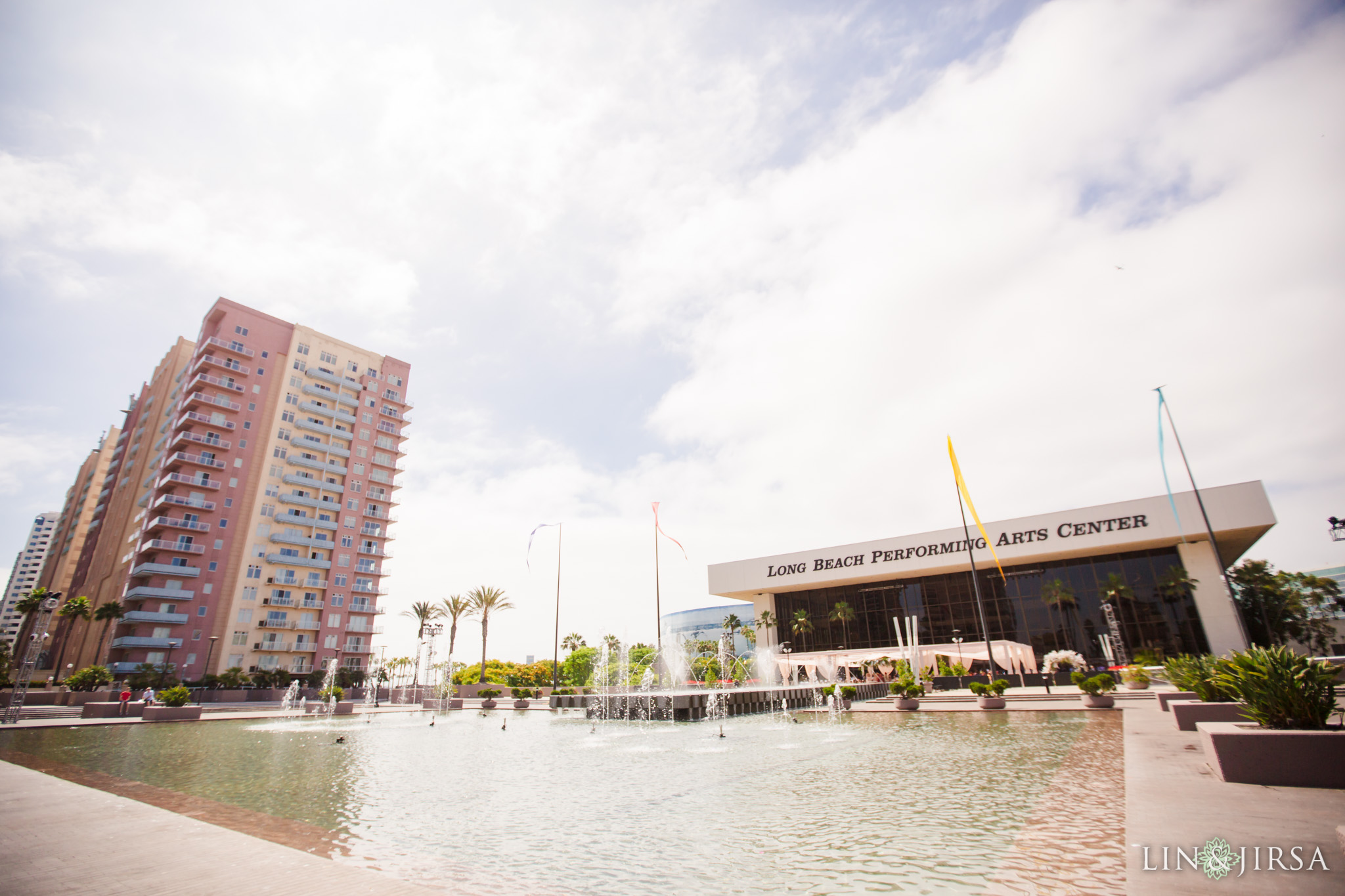 Wedding Ceremony at Long Beach Convention Center
The Long Beach Convention Center has a number of ballrooms in which to schedule your festivities. But for a picturesque ceremony, you can't go wrong hosting your wedding outdoors by the fountains, right in the heart of the center's pavilion, outside of the Performing Arts Center. The couple below created a beautiful gauzy Mandap rich with cascading ivory flowers, transforming the Center's fountain area into an extraordinary, magical place to say their vows.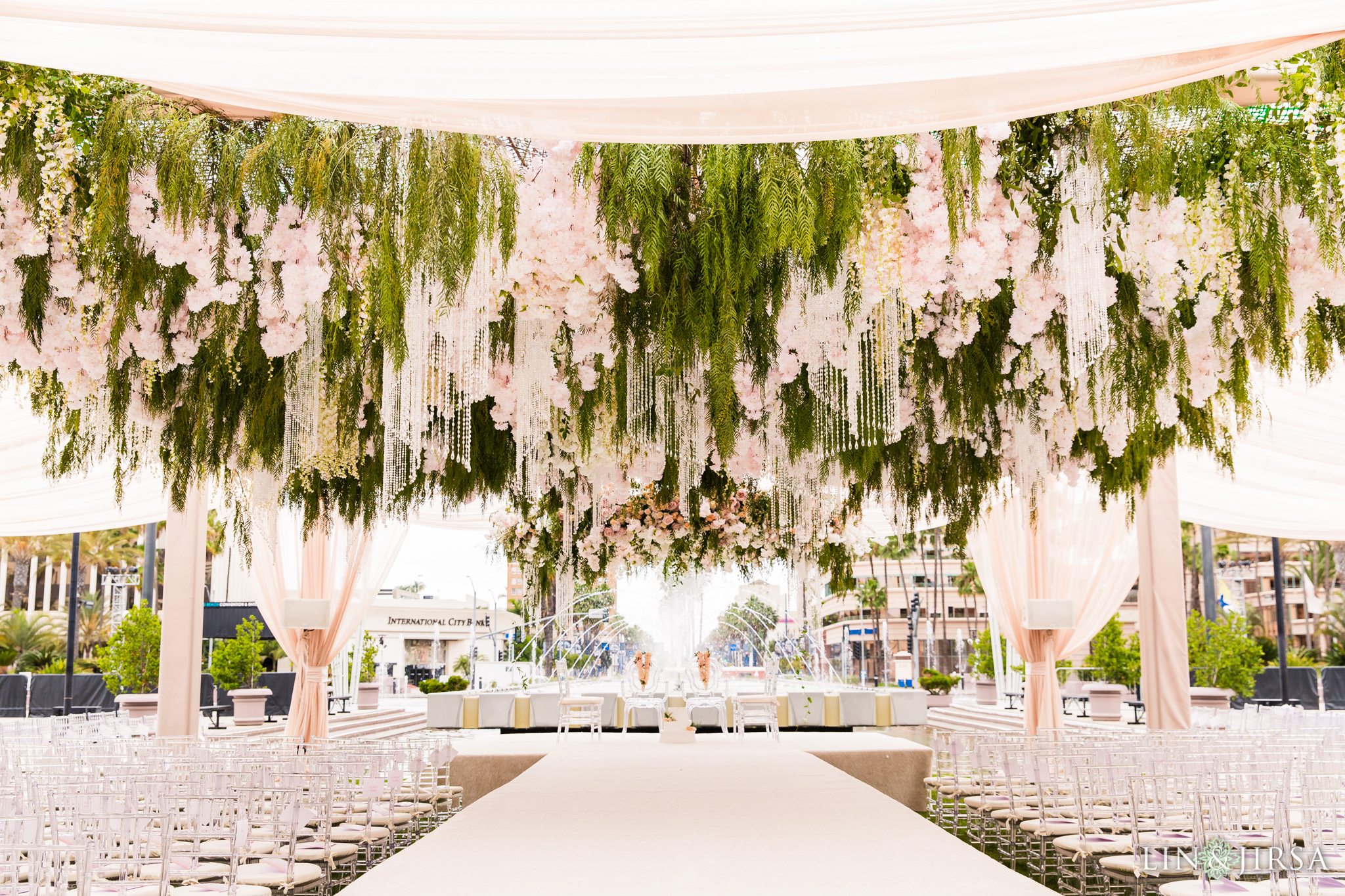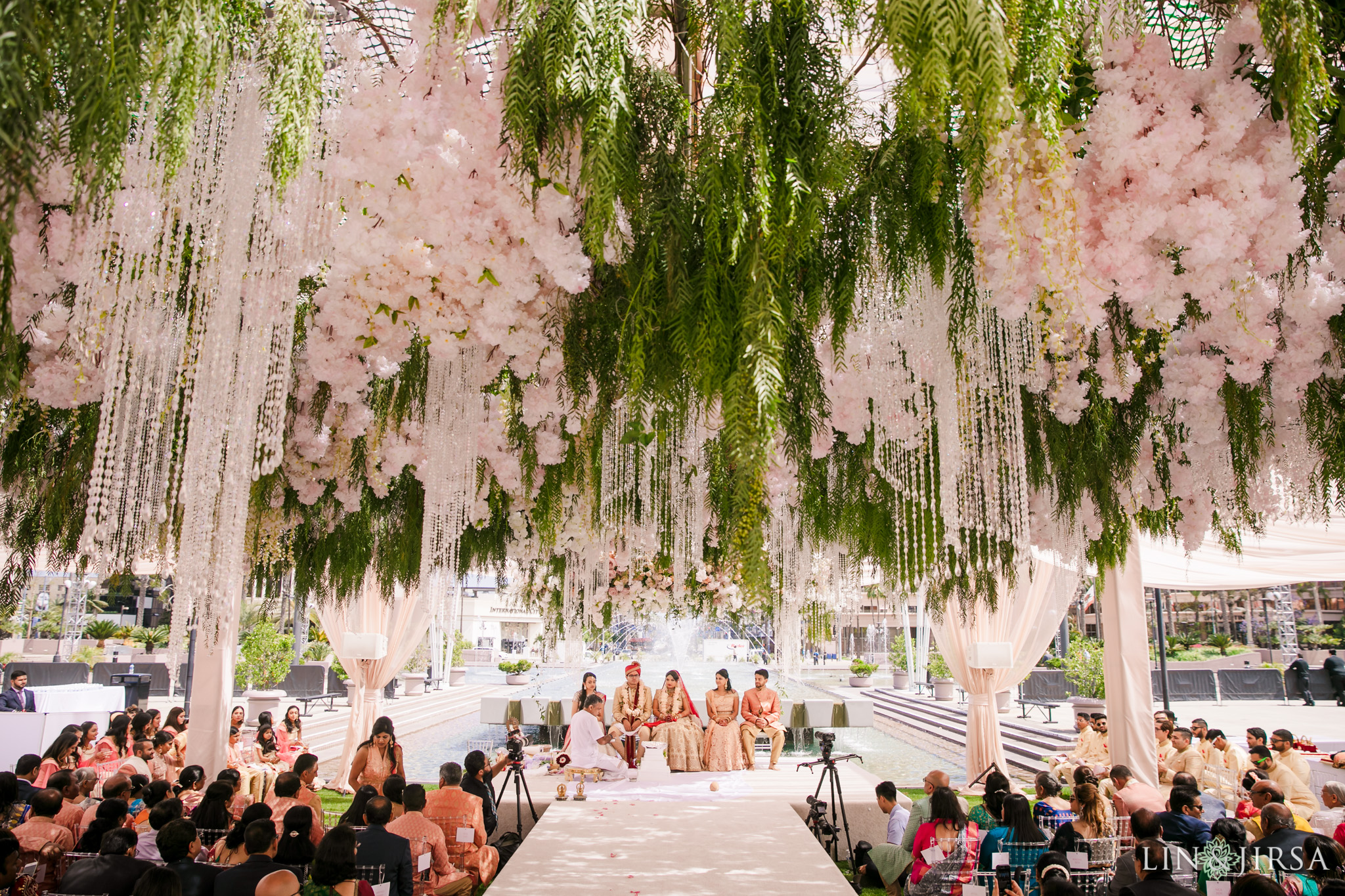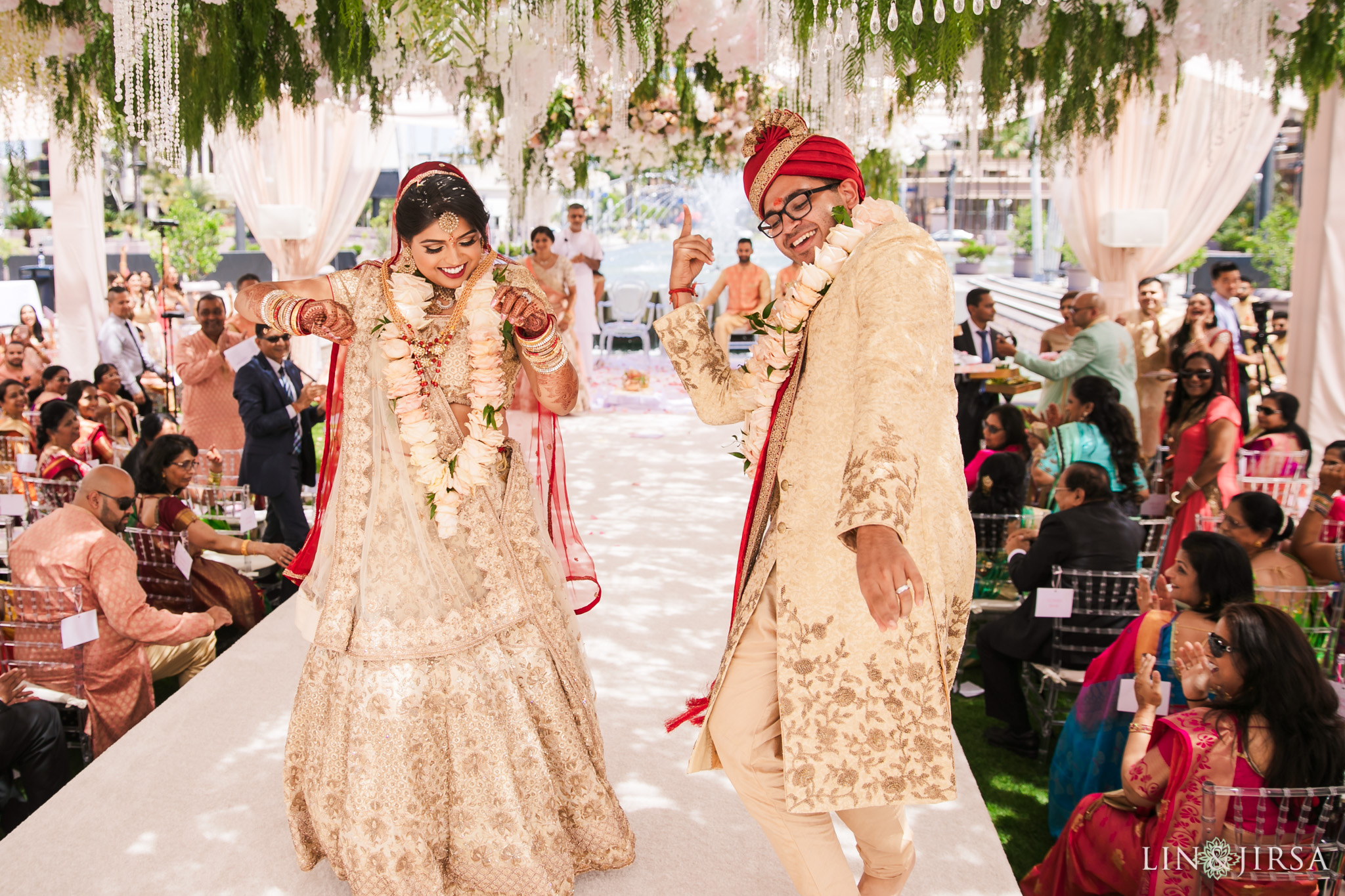 First Look and Couple's Photography at the Long Beach Convention Center
This venue is an interesting location, both indoors and out, so take a few tender moments as a couple to snap some photographs, make some memories, and immortalize your love on this monumental day.
We at Lin and Jirsa Wedding Photography would be honored to capture every moment and emotion of your wedding day, big and small, posed and candid. We tell love stories and create photo and video heirlooms that you'll treasure for a lifetime. We have a wealth of experience photographing the colorful customs of Indian weddings, like the wedding pictured in this article. Whatever your heritage and traditions, we would love to document them on your big day.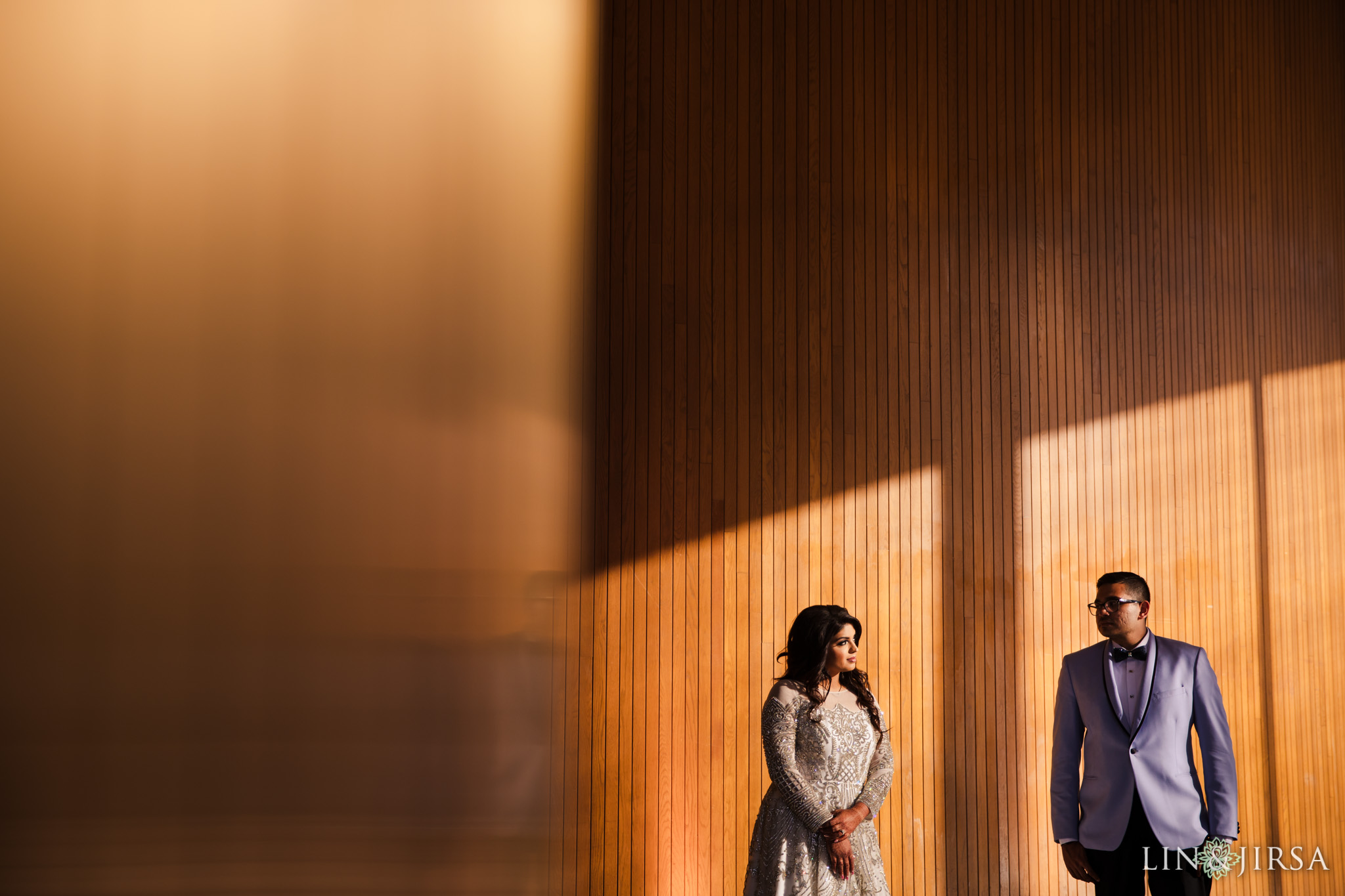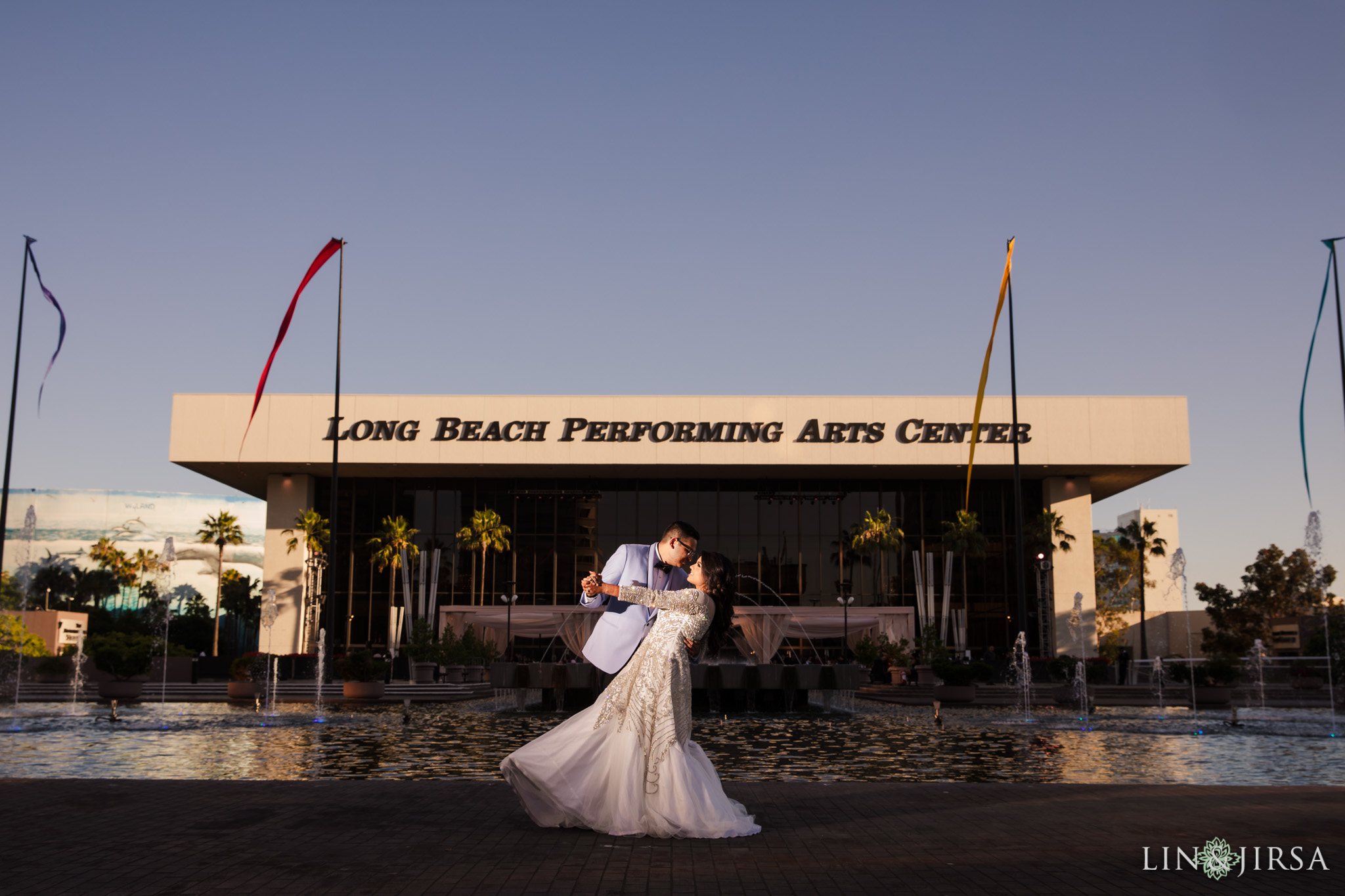 Wedding Receptions at the Long Beach Convention Center
The couple depicted in these photographs chose to host their reception under the same outdoor Mandap. The Long Beach Convention Center is unique in that it allows for outdoor amplified music, which means you can dine and toast under the setting California sun, and then dance the night away to your heart's delight.
The Convention Center has other indoor reception locations as well, including the Pacific, Grand, Promenade, and Seaside Ballrooms, each having the capacity for a large gathering. Or if you want the comforts of an indoor location with some of the loveliness of the great outdoors, you can choose the Promenade Atrium and Plaza, with its floor-to-ceiling soaring glass dome, indoor palm trees, and LED-lit pathways that will make you feel like an outdoor oasis has sprung up inside the building.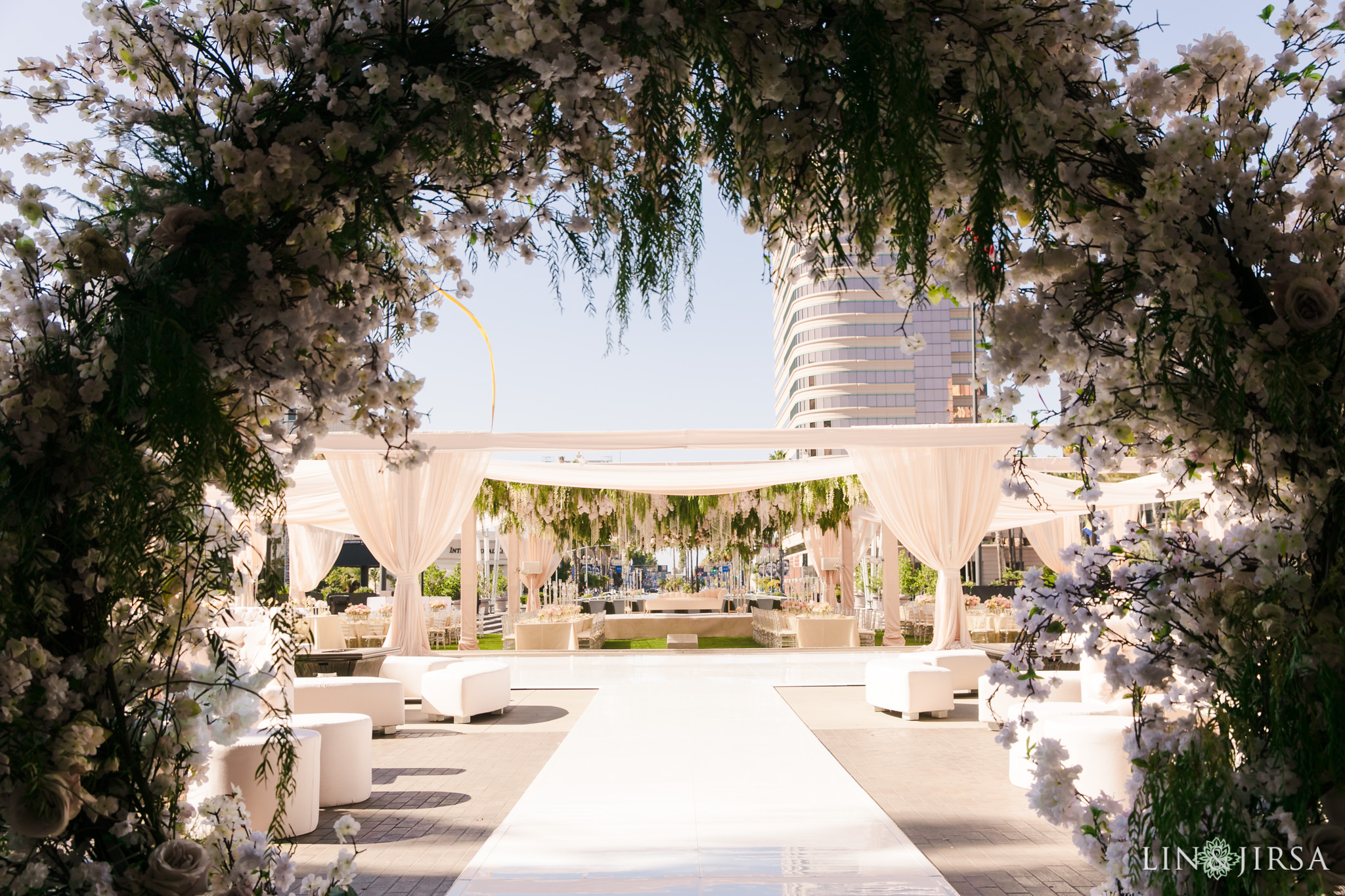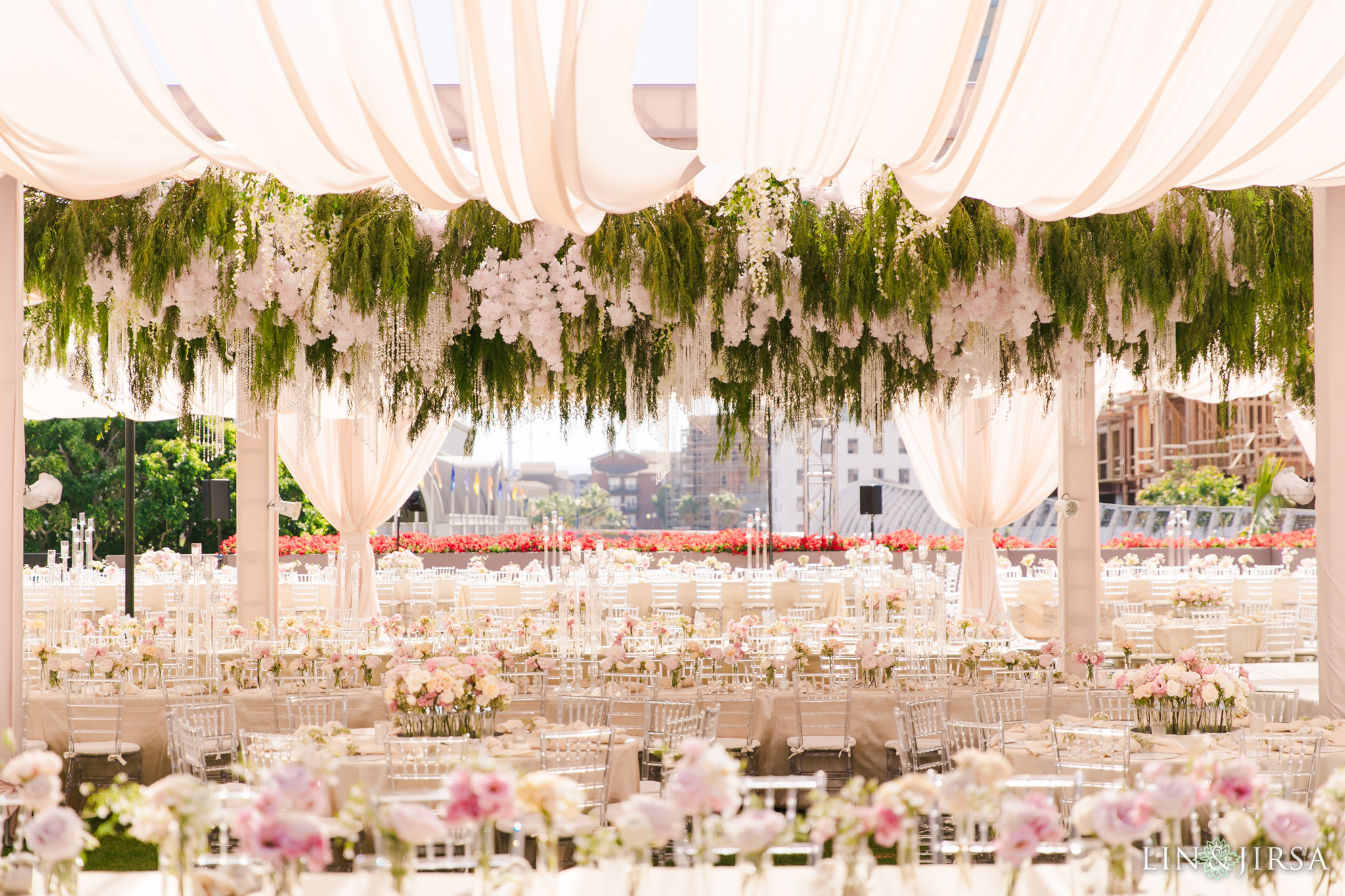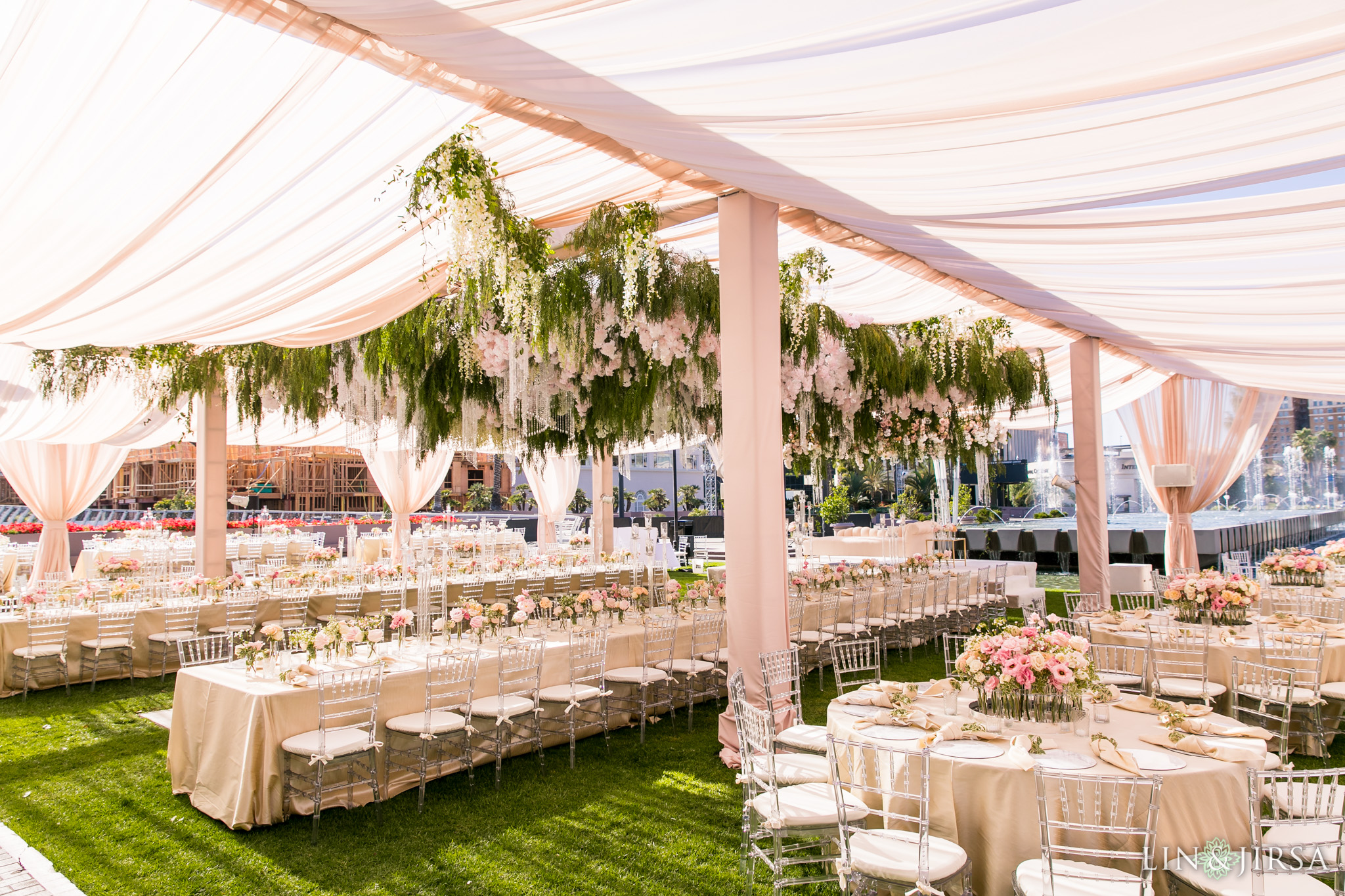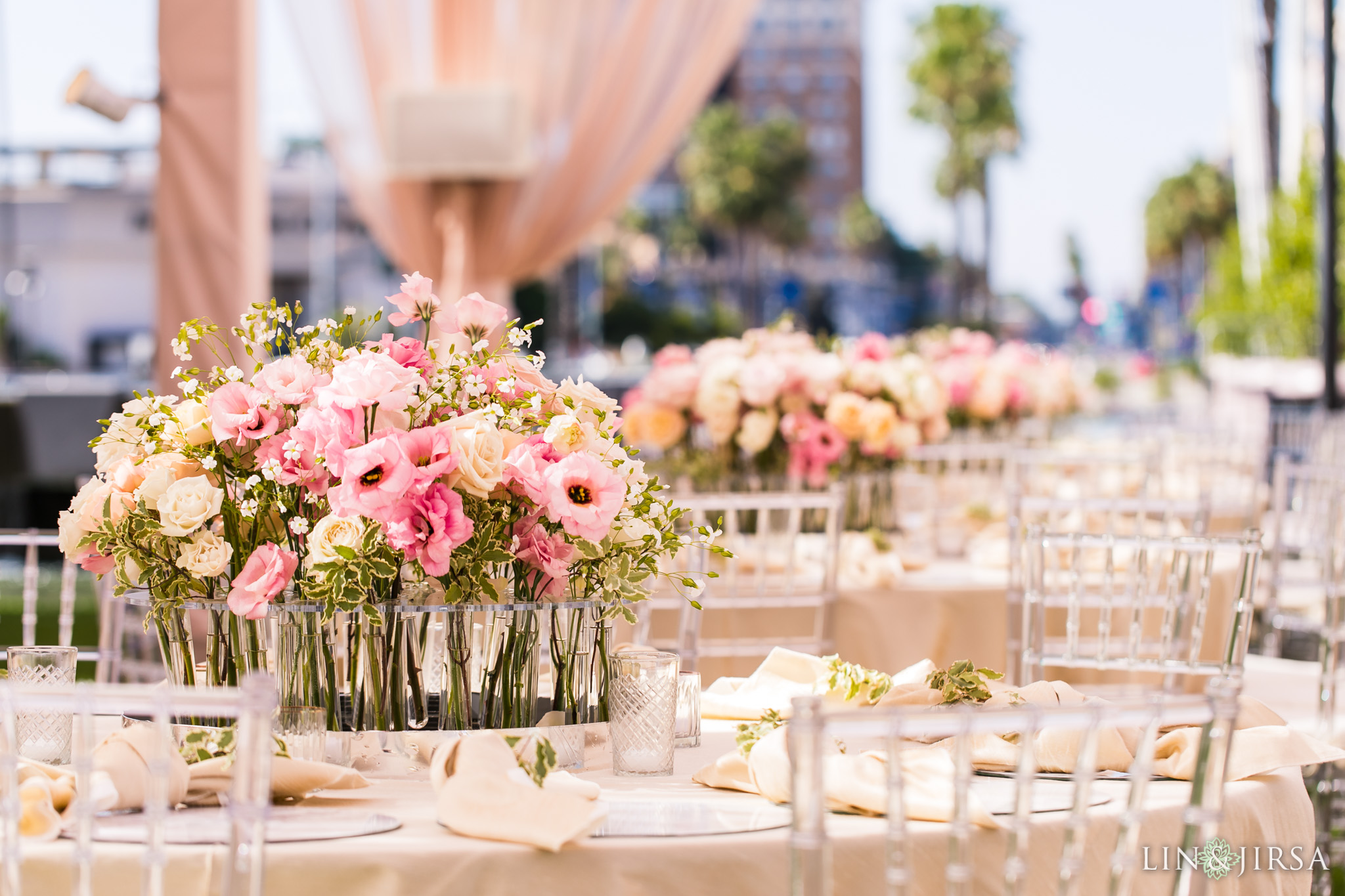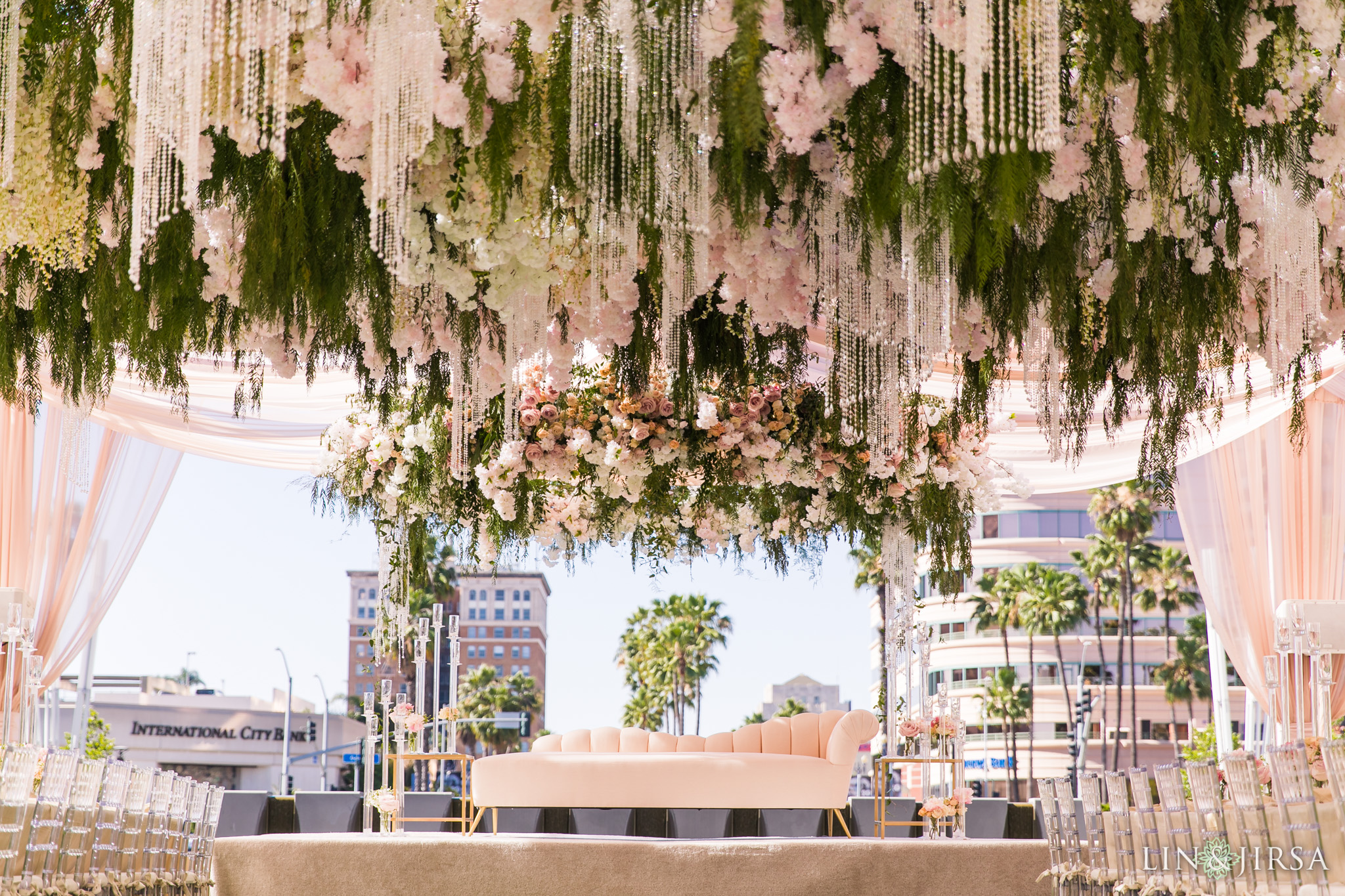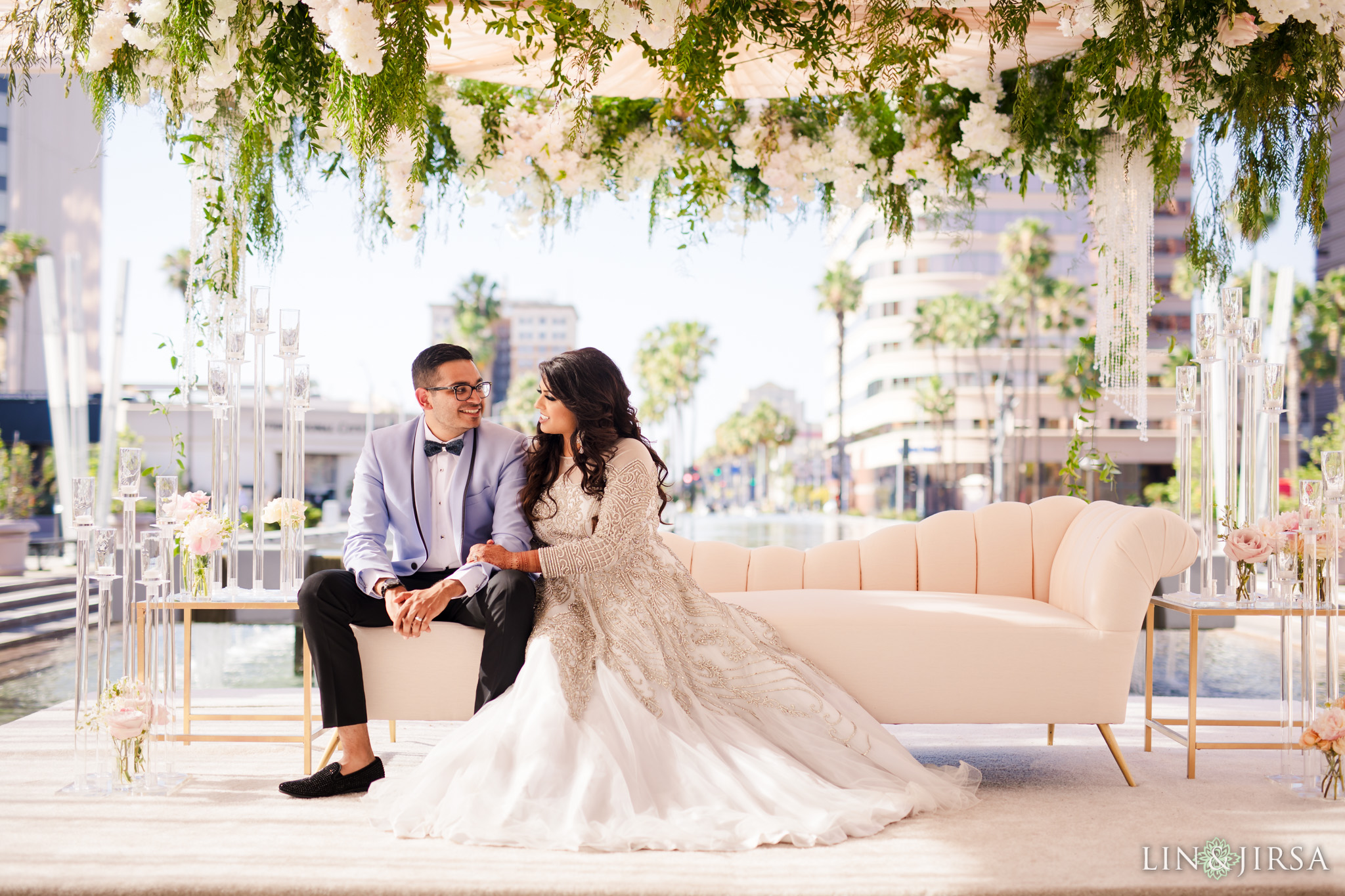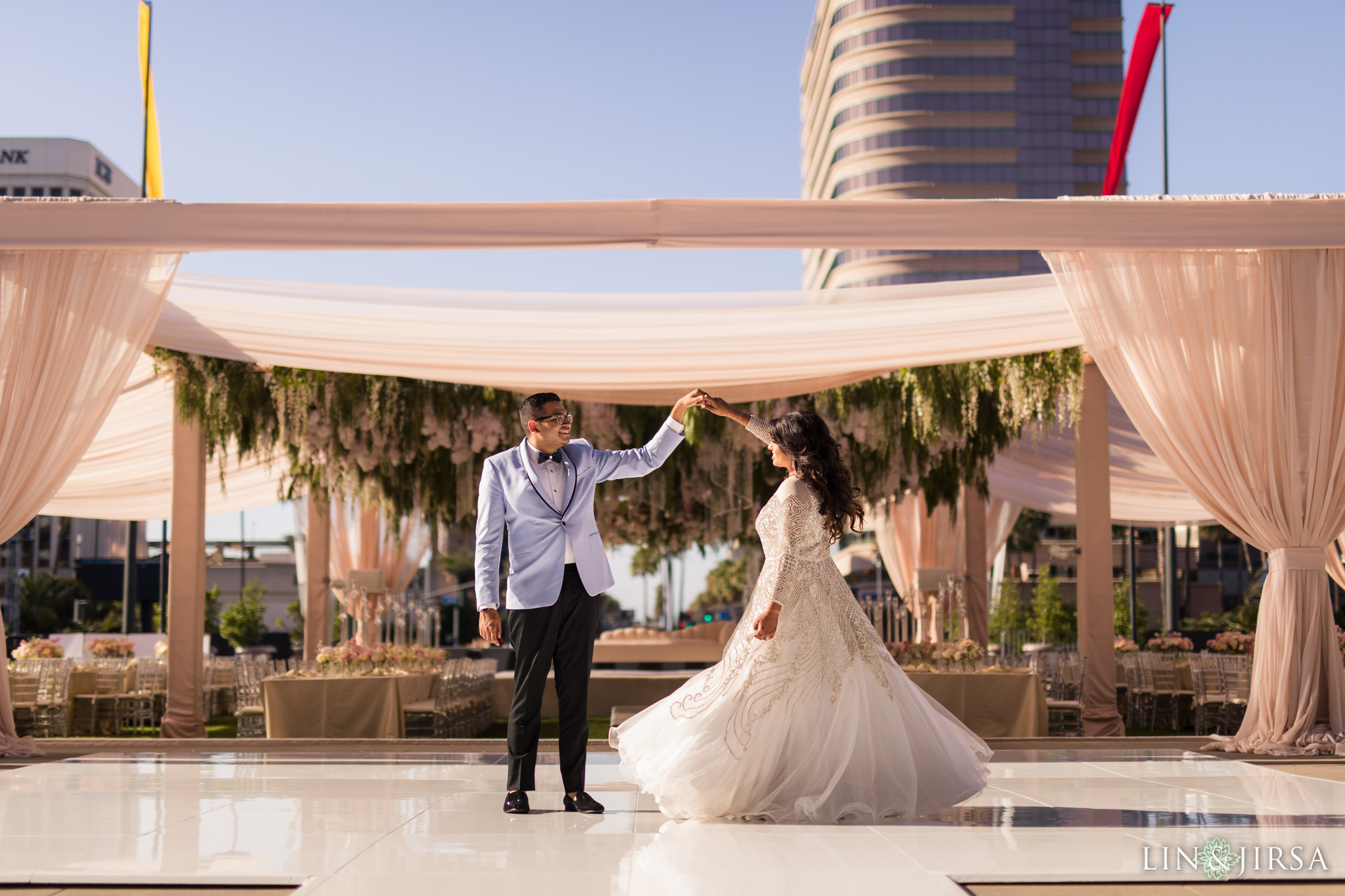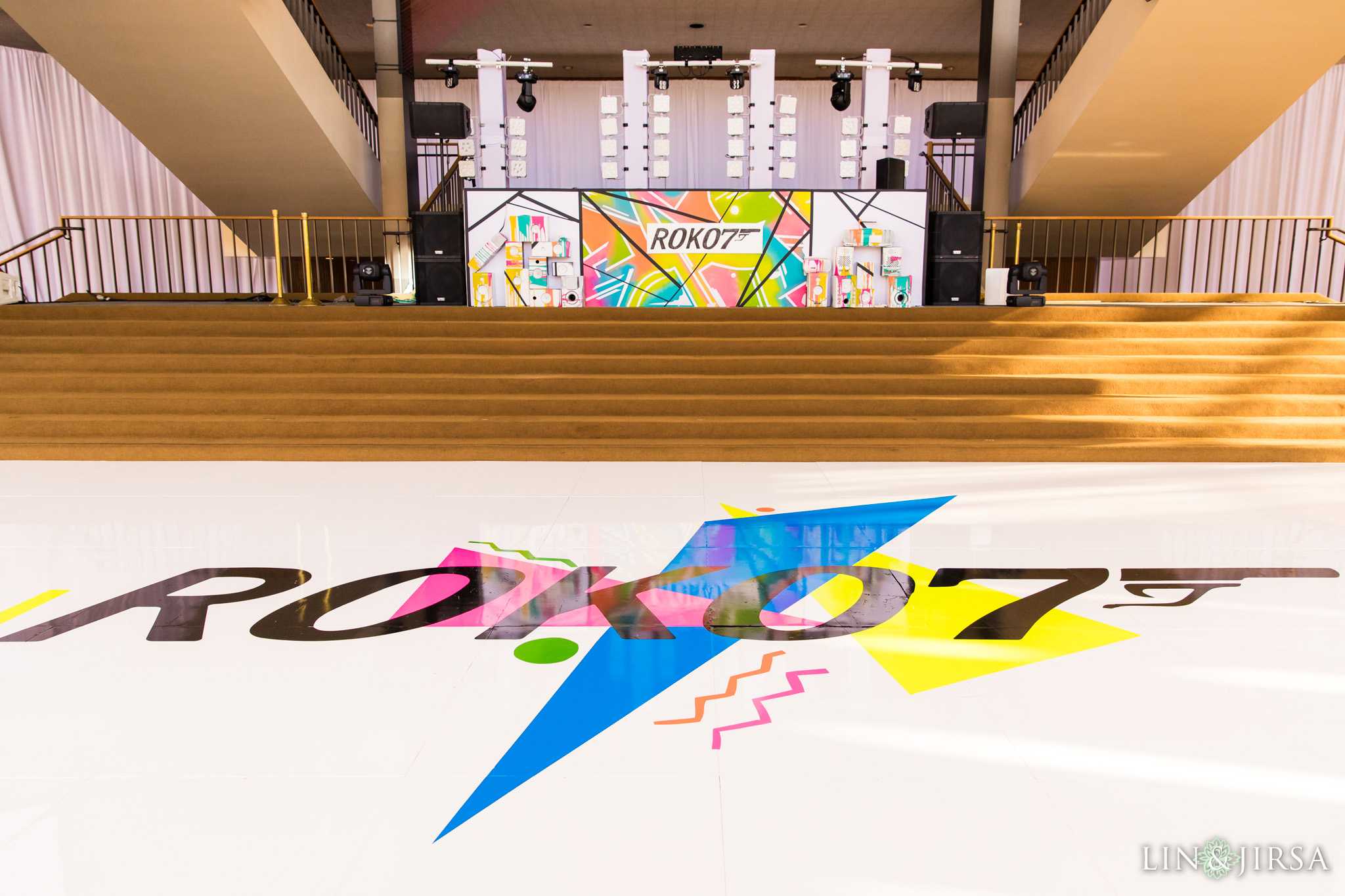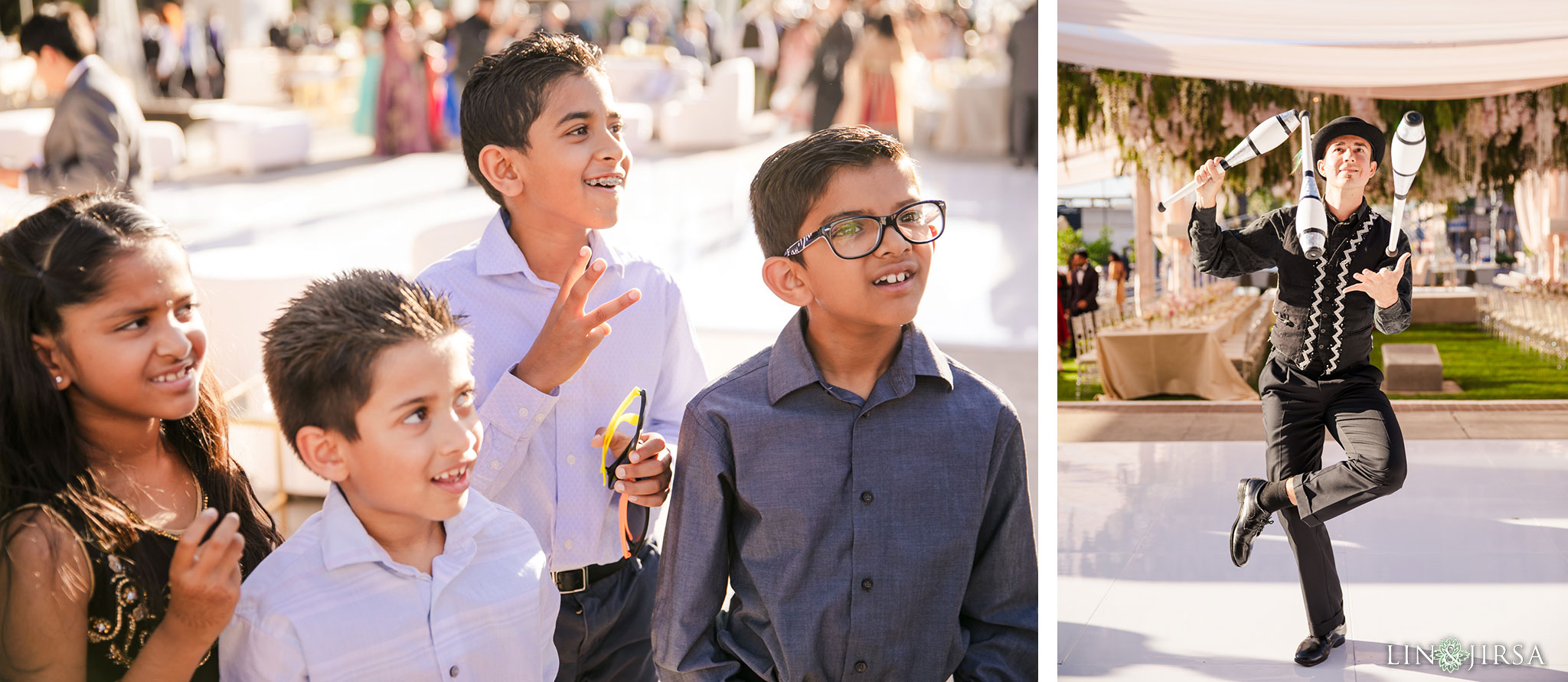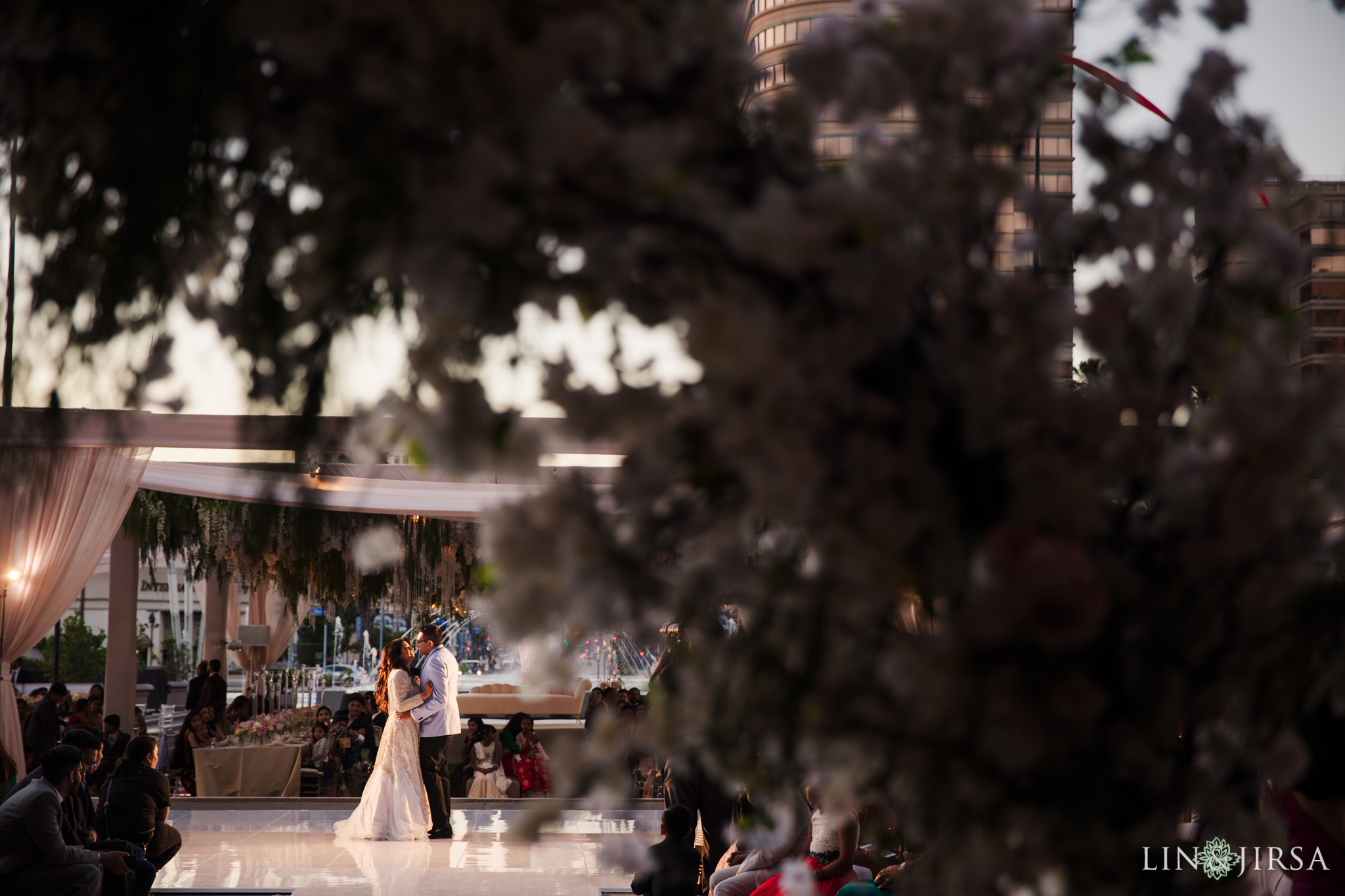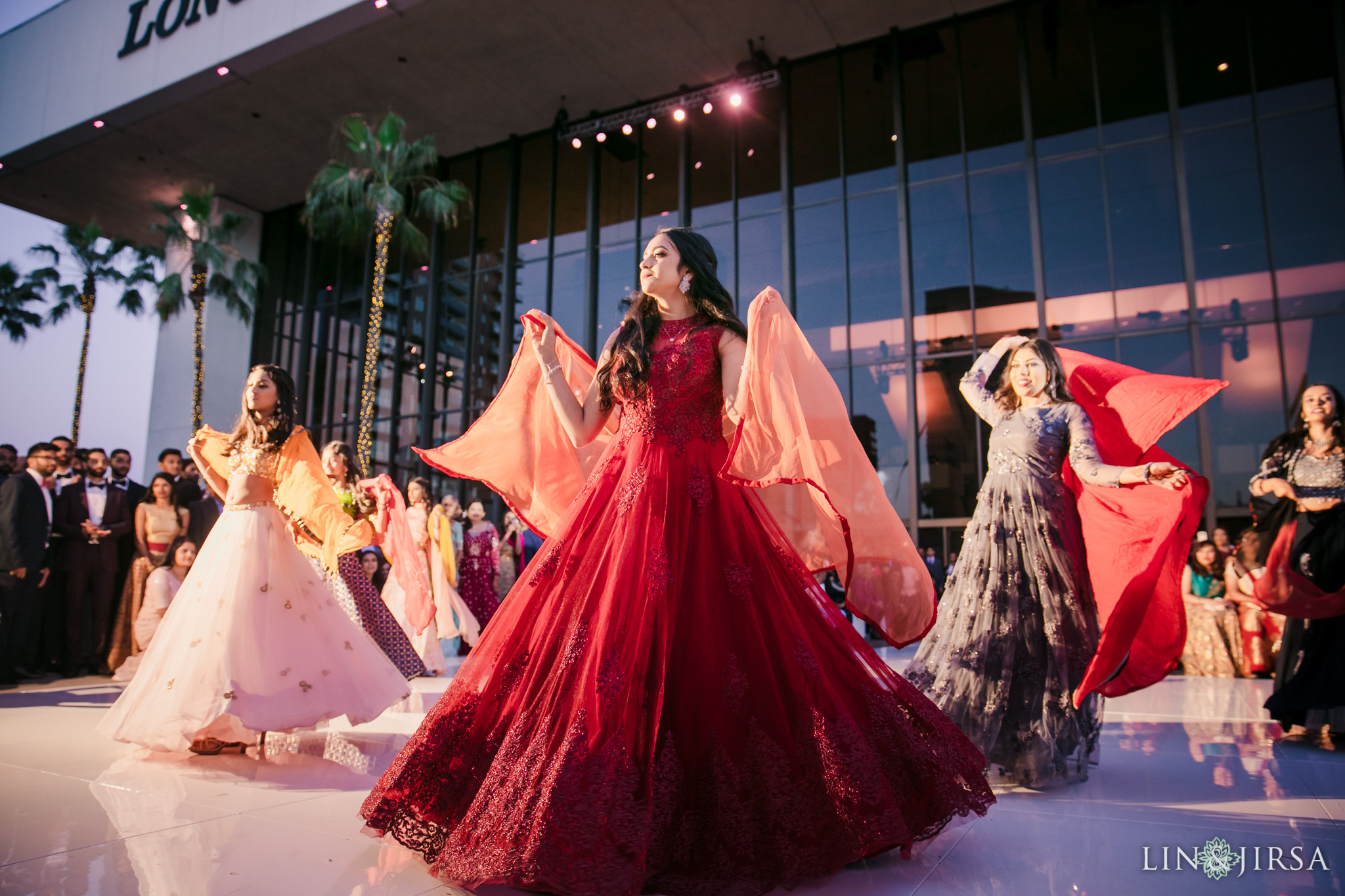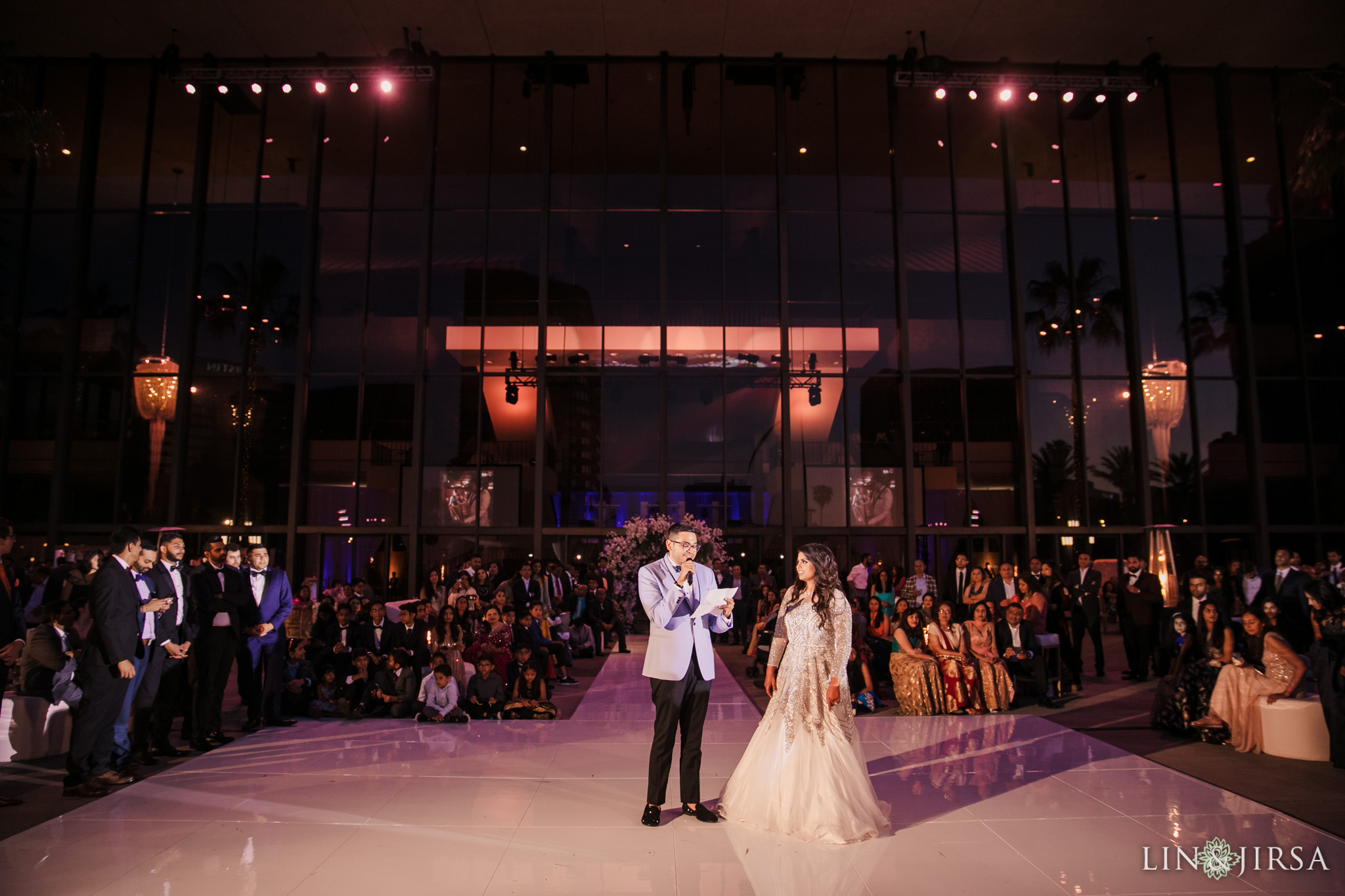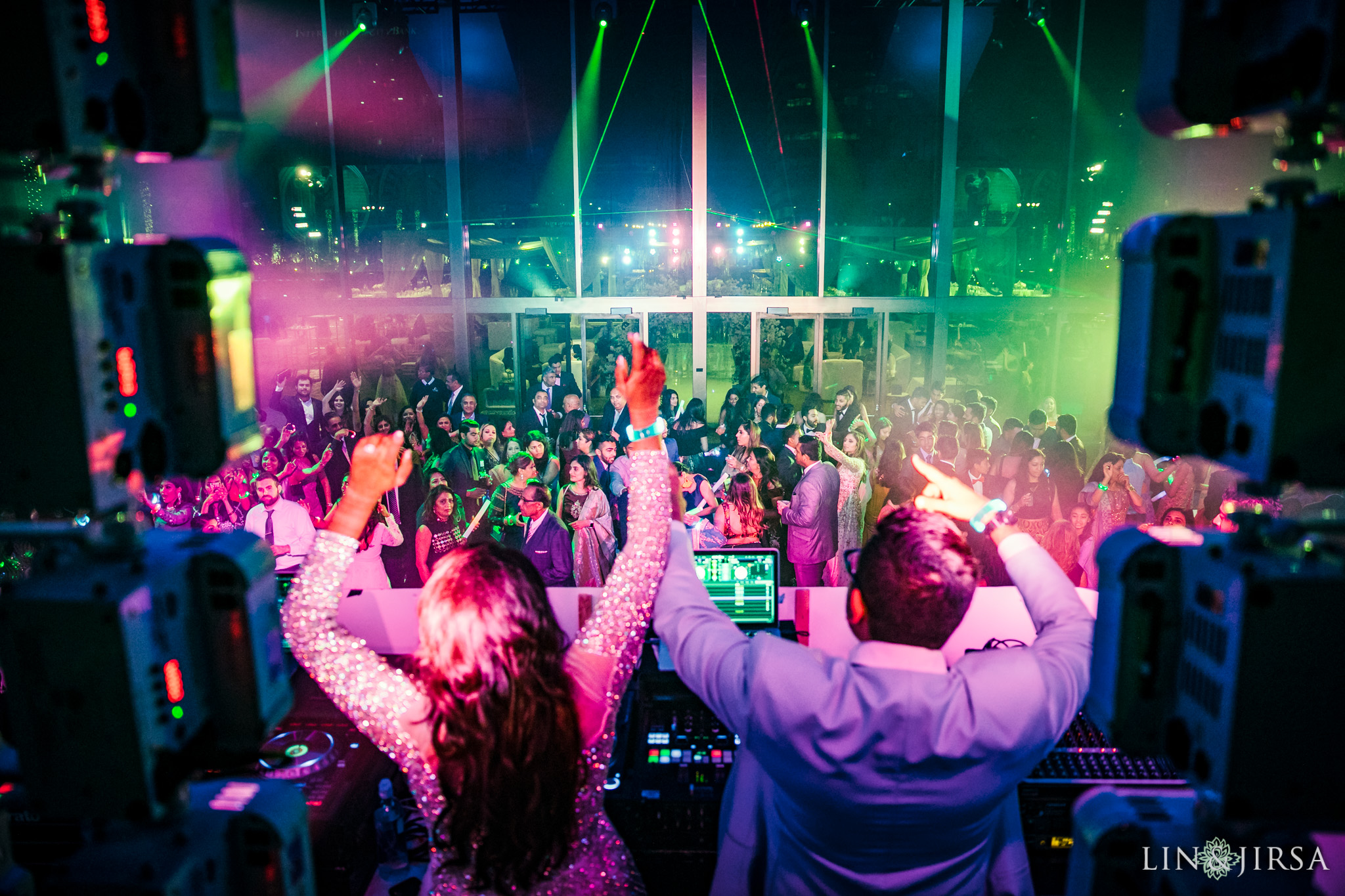 FAQ
How late can we play amplified music?
The Center requests that outdoor amplified music end at 11 PM and indoor music end at 1 AM.
Which caterer can we choose for our wedding?
This venue requests that you use their exclusive in-house caterer.
Is there a bride's dressing area available?
Yes, this venue has a bride's area designated for wedding prep.
Long Beach Convention Center is located at 300 E Ocean Blvd, Long Beach, CA 90802.